Product Detail
Product Tags
Materials:

high quality low carbon steel wire.
Stainless Steel Wire.
Galvanized Iron Wire
PVC Iron Wire

Weaving:

Reverse twisted,Normal twisted

Characteristics:

Corrosion-resisting and oxidation-resisting.

Application:

Hexagonal Wire Mesh is firm in structure and has flat surface.
It is extensively used in building as reinforcement of the roof and floor .
It is also used as fence for poultry cage,fishing,garden and children playground.
Galvanized Hexagonal Wire Netting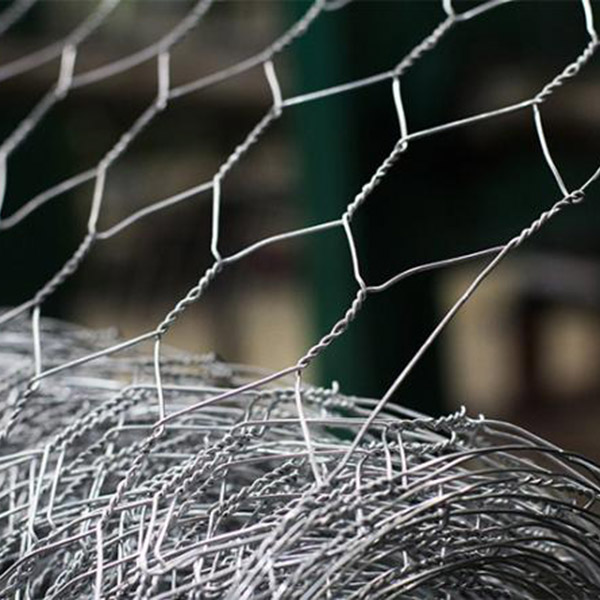 Galvanized hexagonal wire netting

mesh
Min. Gal.v.G/SQ.M
Width
Wire Gauge (Diameter)BWG
Inch
mm
Tolerance(mm)
3/8″
10mm
±1.0
0.7mm – 145
0.3 - 1M
27, 26, 25, 24, 23
1/2″
13mm
±1.5
0.7mm – 95
0.3- 2M
25, 24, 23, 22, 21
5/8″
16mm
±2.0
0.7mm – 70
0.3- 1.2M
27, 26, 25, 24, 23, 22
3/4″
20mm
±3.0
0.7mm – 55
0.3- 2M
25, 24, 23, 22, 21, 20, 19
1″
25mm
±3.0
0.9mm – 55
0.3- 2M
25, 24, 23, 22, 21, 20, 19, 18
1-1/4″
31mm
±4.0
0.9mm – 40
0.3- 2M
23, 22, 21, 20, 19, 18
1-1/2″
40mm
±5.0
1.0mm – 45
0.3- 2M
23, 22, 21, 20, 19, 18
2″
50mm
±6.0
1.2mm – 40
0.3- 2M
23, 22, 21, 20, 19, 18
2-1/2″
65mm
±7.0
1.0mm – 30
0.3- 2M
21, 20, 19, 18
3″
75mm
±8.0
1.4mm – 30
0.3- 2M
20, 19, 18, 17
4″
100mm
±8.0
1.6mm – 30
0.3- 2M
19, 18, 17, 16
PVC Coated Hexagonal Wire Netting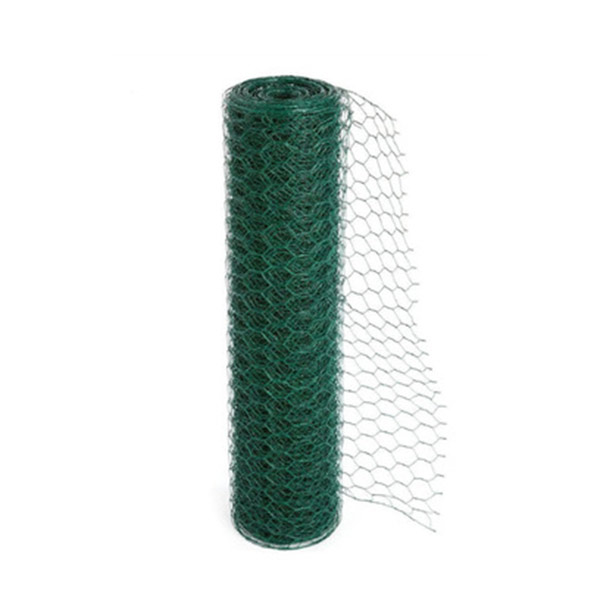 PVC Coated Hexagonal Wire Netting

Mesh
Wire Gauge (MM)
Width
Inch
MM
-
-
1/2″
13mm
0.6mm – 1.0mm
0.5- 2M
3/4″
19mm
0.6mm – 1.0mm
0.5- 2M
1″
25mm
0.7mm – 1.3mm
0.5- 2M
1-1/4″
30mm
0.85mm – 1.3mm
0.5- 2M
1-1/2″
40mm
0.85mm – 1.4mm
0.5- 2M
2″
50mm
1.0mm – 1.4mm
0.5- 2M
---
Previous:
Coil Nails - Nails – Longxiang
Next:
Chain Link Fence
---